This time of year always reminds me of those wonderful Halloweens of my childhood, growing up in South Louisiana in the gloriously cheesy 70's. Every year, we'd anxiously await the delivery of the Halloween costumes at our local TG&Y store. Now, I'm not talking about these fancy, schmancy, satiny, multi piece fabric costumes that kids today wear. I'm talking about the wonderful, glorious boxed vinyl costumes!!! They'd be neatly stacked on the shelves, and we'd spend what seemed like hours scouring them to find just the right one.
I absolutely remember wearing this very same witch costume.
Now, for those of you who were lucky enough to grow up in the 70's and wear these costumes, you know that the real challenge is in the proper wearing of the mask. Never, in the history of boxed costumes, have the eye and nose holes actually line up properly on your face. Now, keep in mind, I grew up in the humidity capitol of the world, so Halloween was very often summer like. Still, we'd wear those masks until they were stuck to our sweaty, sticky faces, constantly sticking our tongues through the mouth hole 'cause, well, that was half the fun of the mask.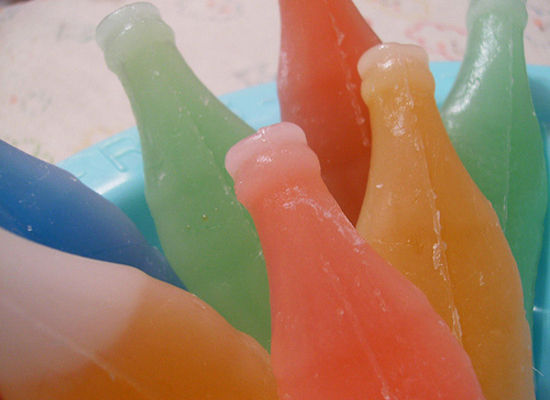 Kids today don't know what it's like to go home, dump your pumpkin out and scrounge through your loot to find wax soda bottles (did they even have a flavor?), candy cigarettes that actually puffed "smoke", beautiful Angelina Jolielike red lips or scary fangs. We were lucky if we had a few pieces of chocolate, and those were to be savored and hidden from your siblings.
This Sunday night, when the sun goes down and the ghouls come out, I'll dump the $1,000 worth of premium chocolates that I've bought into a big bowl and hand them to the kiddies. But I'll know in my heart that there's nothing like a bottle of wax and a sticky plastic mask.